The first thing I did when the box arrived was pull off the heat pipe assembly to water cool the Northbridge.
I almost hated to remove the pipes because they looked impressive.
Removing the pipes using a small pair of needle nose pliers
squeeze the plastic push pins and they pop out
The Southbridge is a little harder to remove without distorting the pipe assembly.
Use a flat blade screwdriver and pry gently with a rubber block for leverage and you'll safely remove the assembly without incident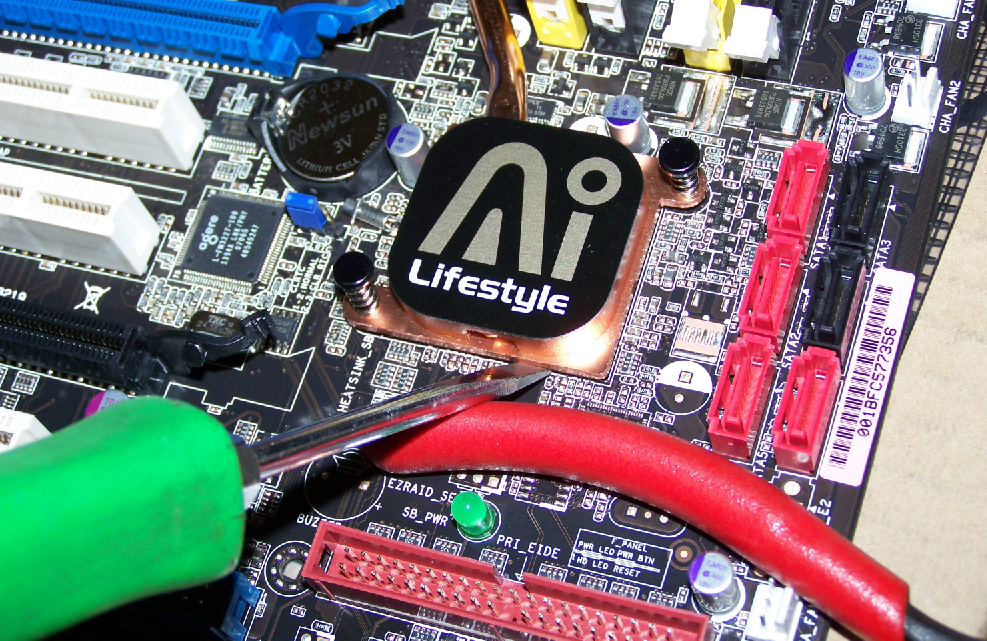 Clean up is easy and only took a little 91%alcohol
I use Artic Ceramique in the chipsets and Artic Silver on the CPU (not micro polished just leveled and lapped)
If you Lap your CPU to a high polished finish use Ceramique for best results
Heat pipe removed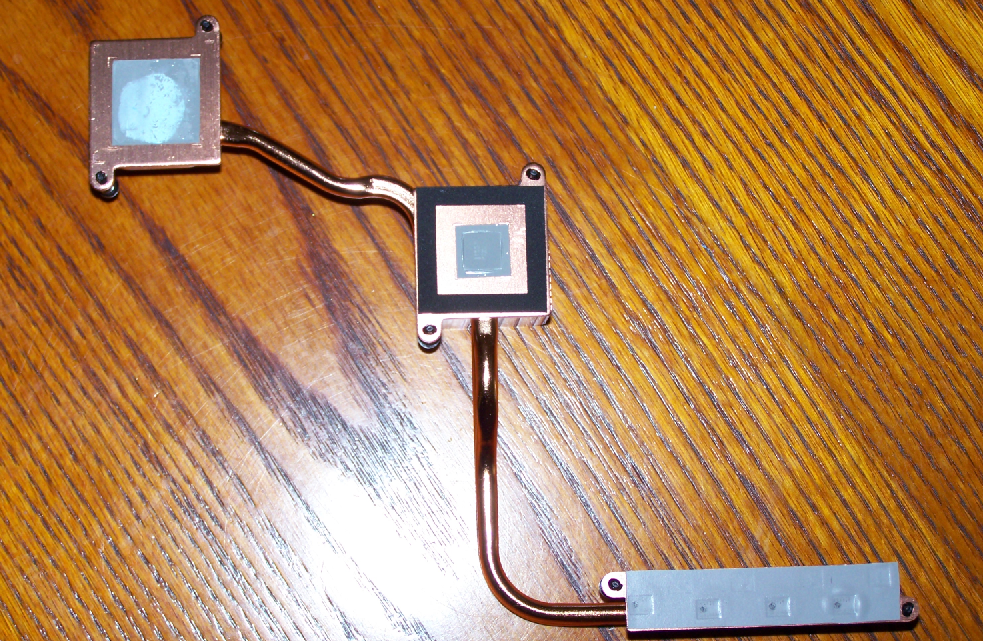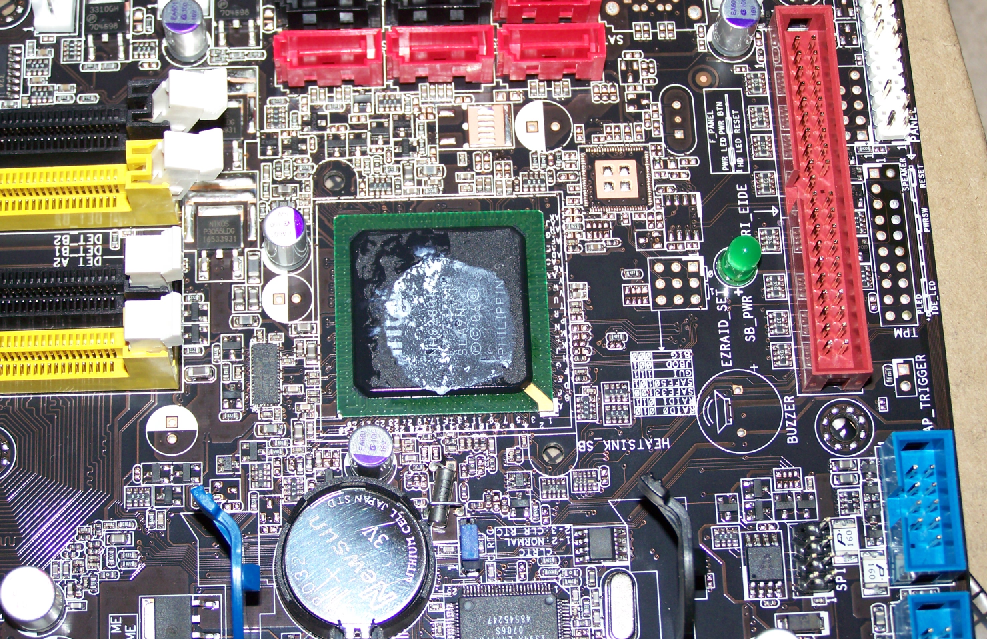 Install an aftermarket chipset cooler to the Southbridge and a cooler for the bare bank of mosfets
I robbed the heat pipe from my P5B Deluxe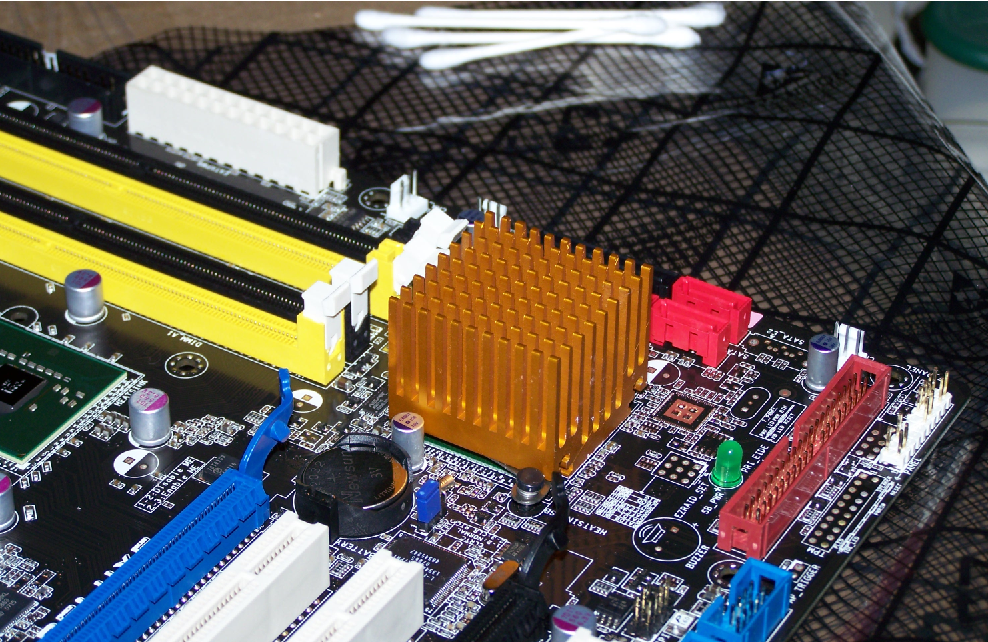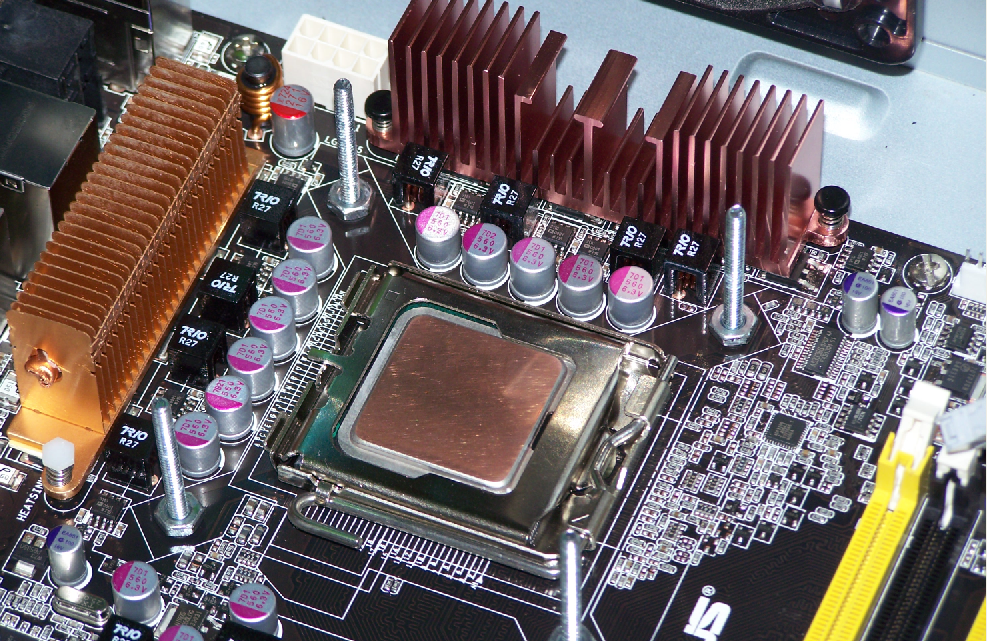 Water blocks installed and mission accomplished