Hello all,
It's been a really long time since I last stopped by this forum, how is everyone doing?
The main reason I have stopped coming here is because I have stopped building custom PCs due to financial constraints, but also due to the lack of ground breaking/revolutionary components out there (basically I meant that there is nothing new to play around with other than new CPUs or Mobos or GPUs or Mods, etc that have been around before). I've diverted most of my attention to smartphones lately too. However, today I was going through some of my old pics and stumbled upon a build I have made years back that I never shared with the world. This is the last build I've done so far, until the time comes when I will merge my old
Bloodlust build
with my
Euphoria build
in an attempt to resurrect my X58 system.
To be honest, I have forgotten some of the components used in this build. I don't even recall what GPU's I used in this build, so if anybody can identify them, please let me know lol.
With that, here are some of the specs:
Hardware:
CPU: Intel i7 950
Mobo: MSI X58 Big Bang XPower
Ram:12GB (3x4GB) Patriot Sector 7 Extreme Performance DDR3-1600
GPU: Unknown (Could not remember)
PSU: BFG 1200 watt
SSD: OCZ Agility 120GB
HDD: Samsung 1TB
Case: CM HAF X
Fan controller: Aerocool Touch 2000
Water-cooling Components:
CPU Block - Swiftech Apogee GTZ
GPU Block - Unknown
Rad 1 - Swiftech 240mm
Rad 2 & 3 - Swiftech 120mm
Reservoir - Danger Den Rad Reservoir
Pump - Danger Den CPX1
Fluid - Feser One Green
Tube - Primochill 1/2" ID 3/4" OD
And now, the pics: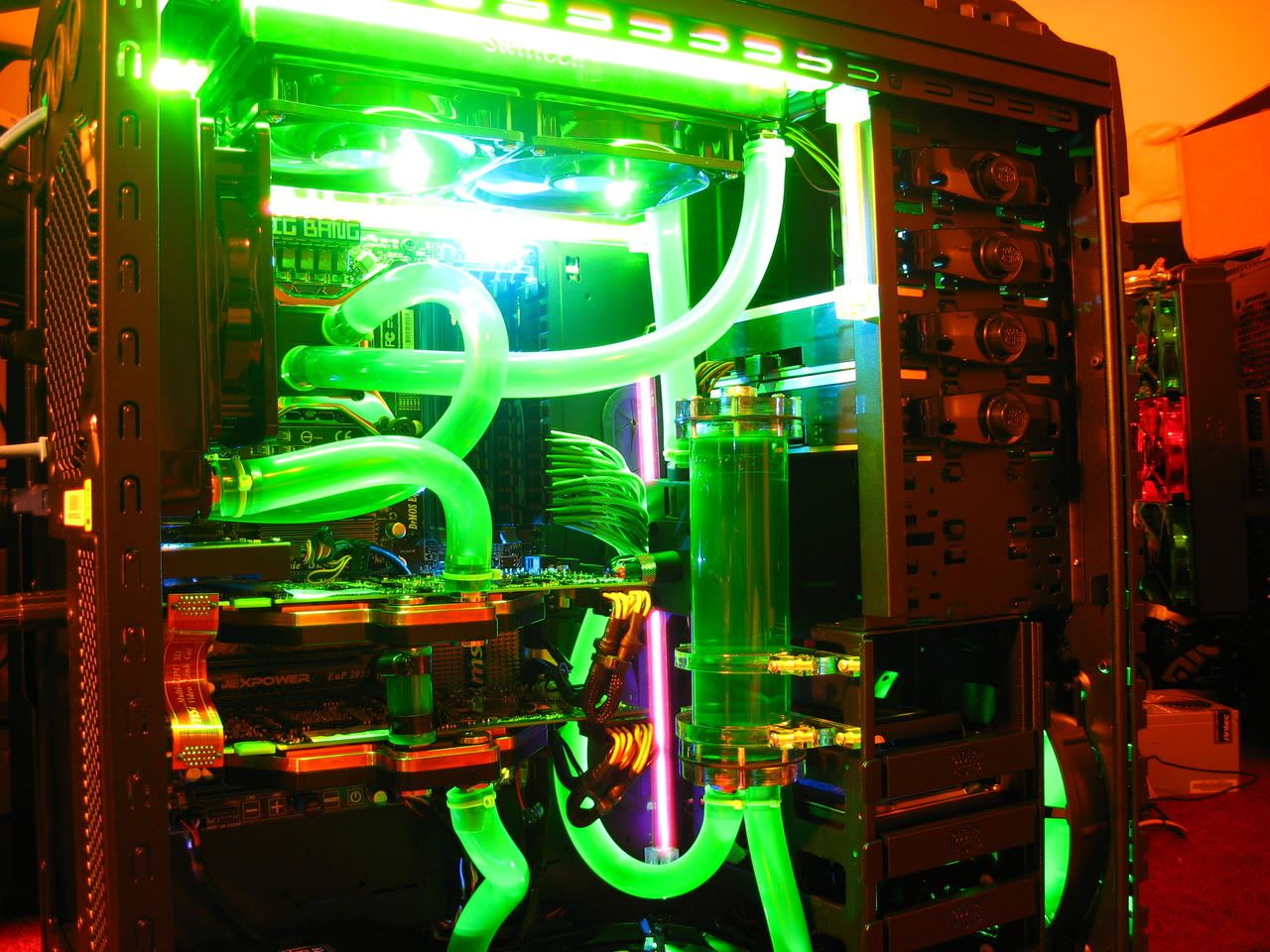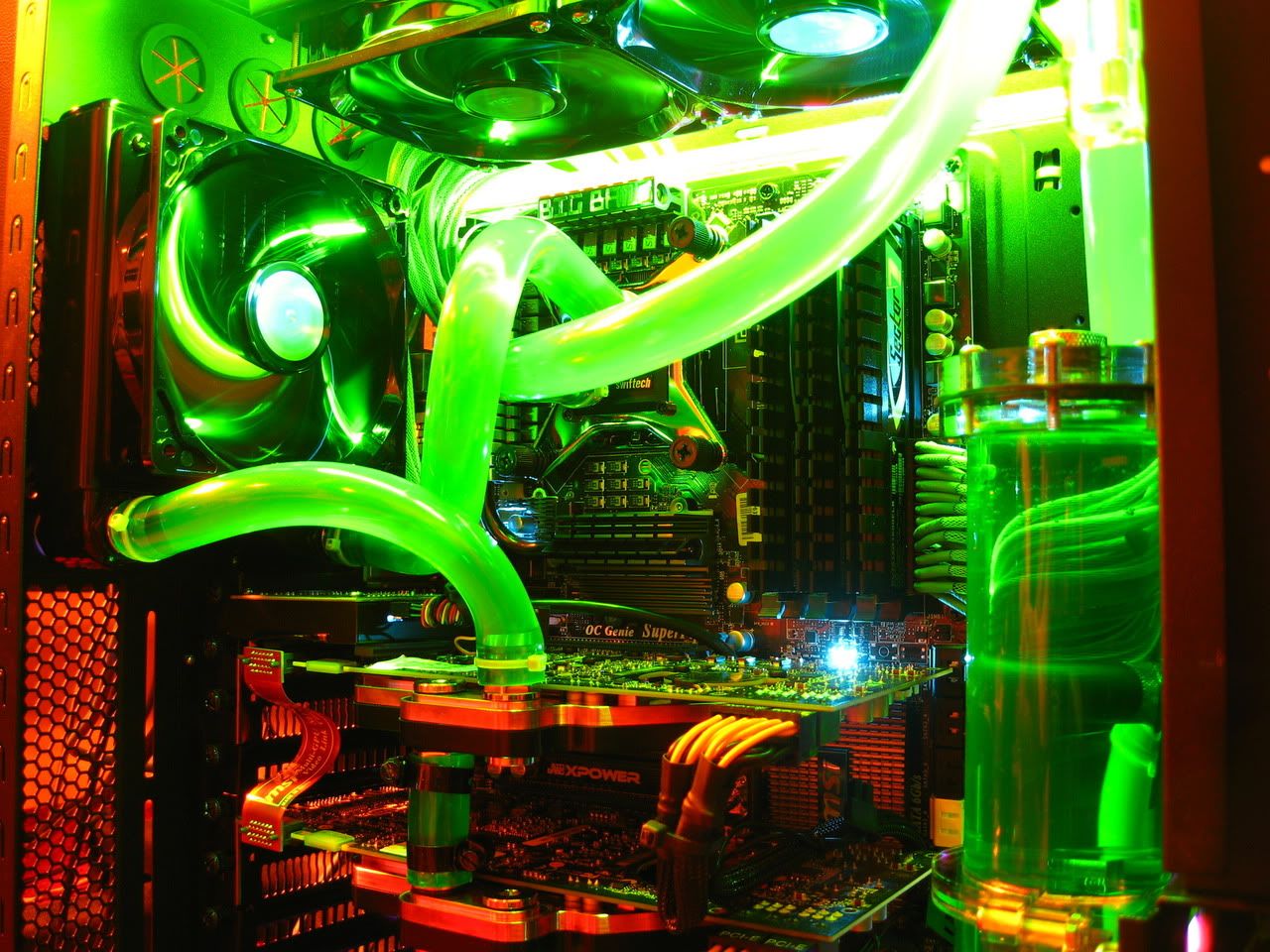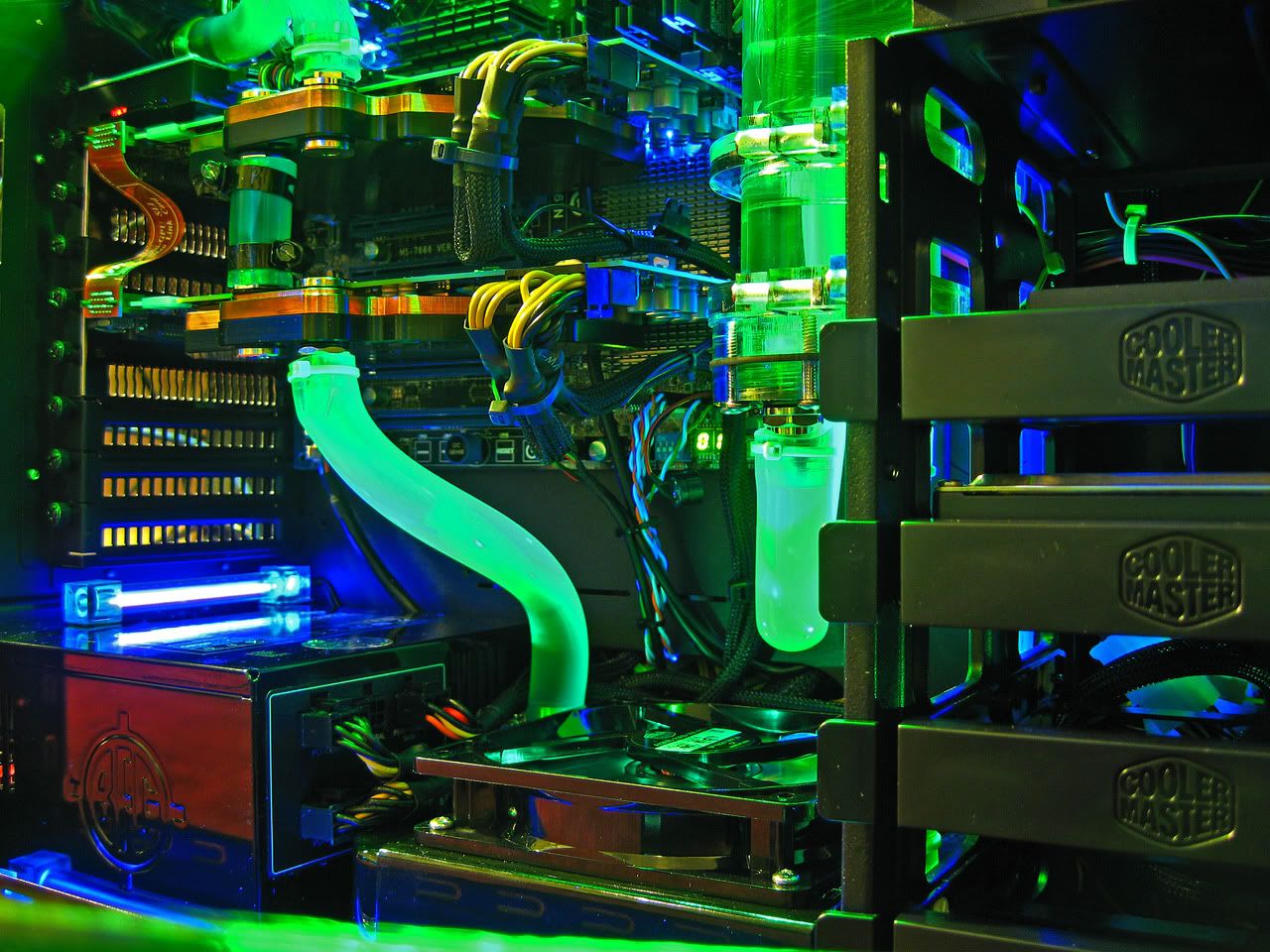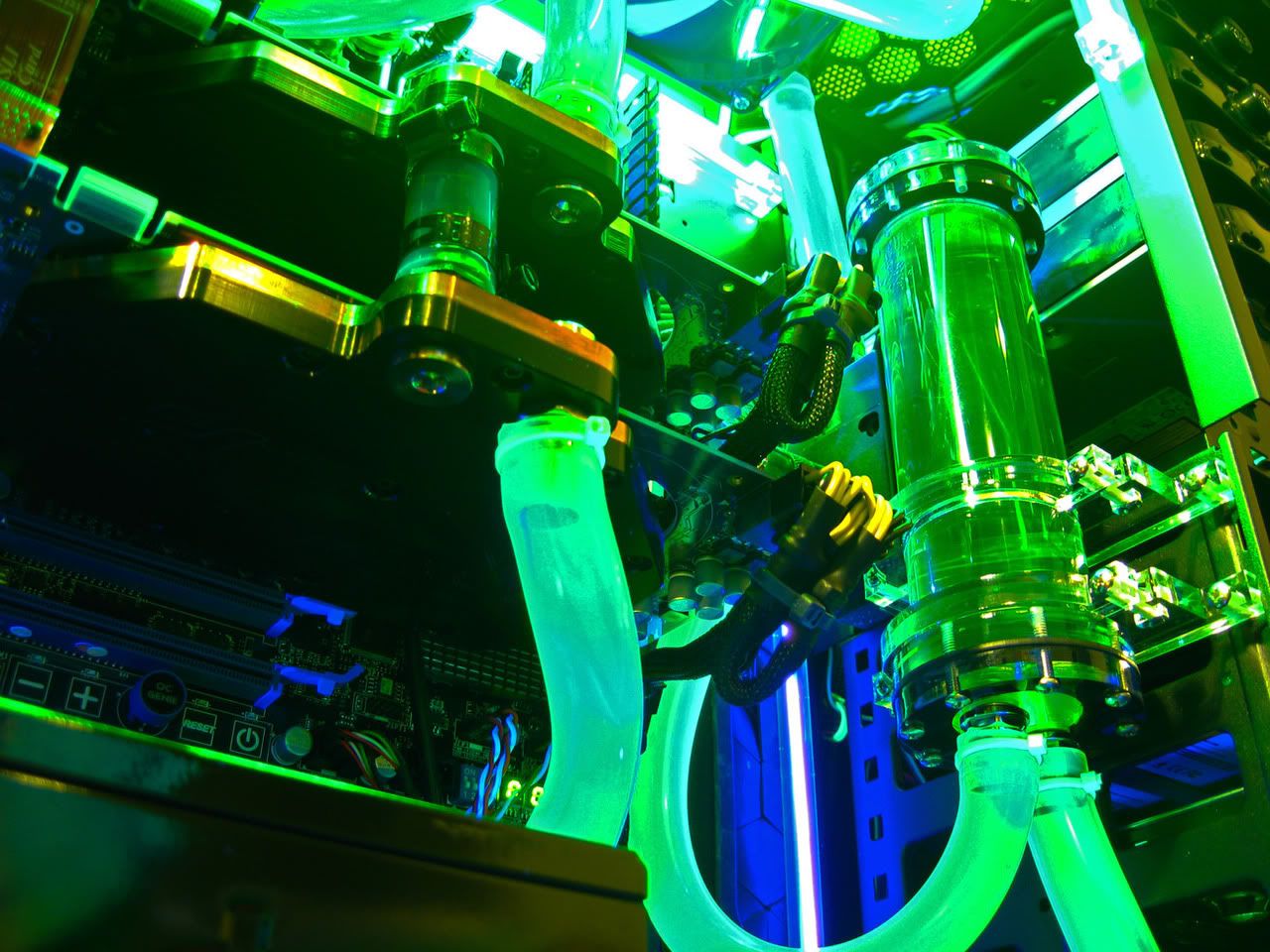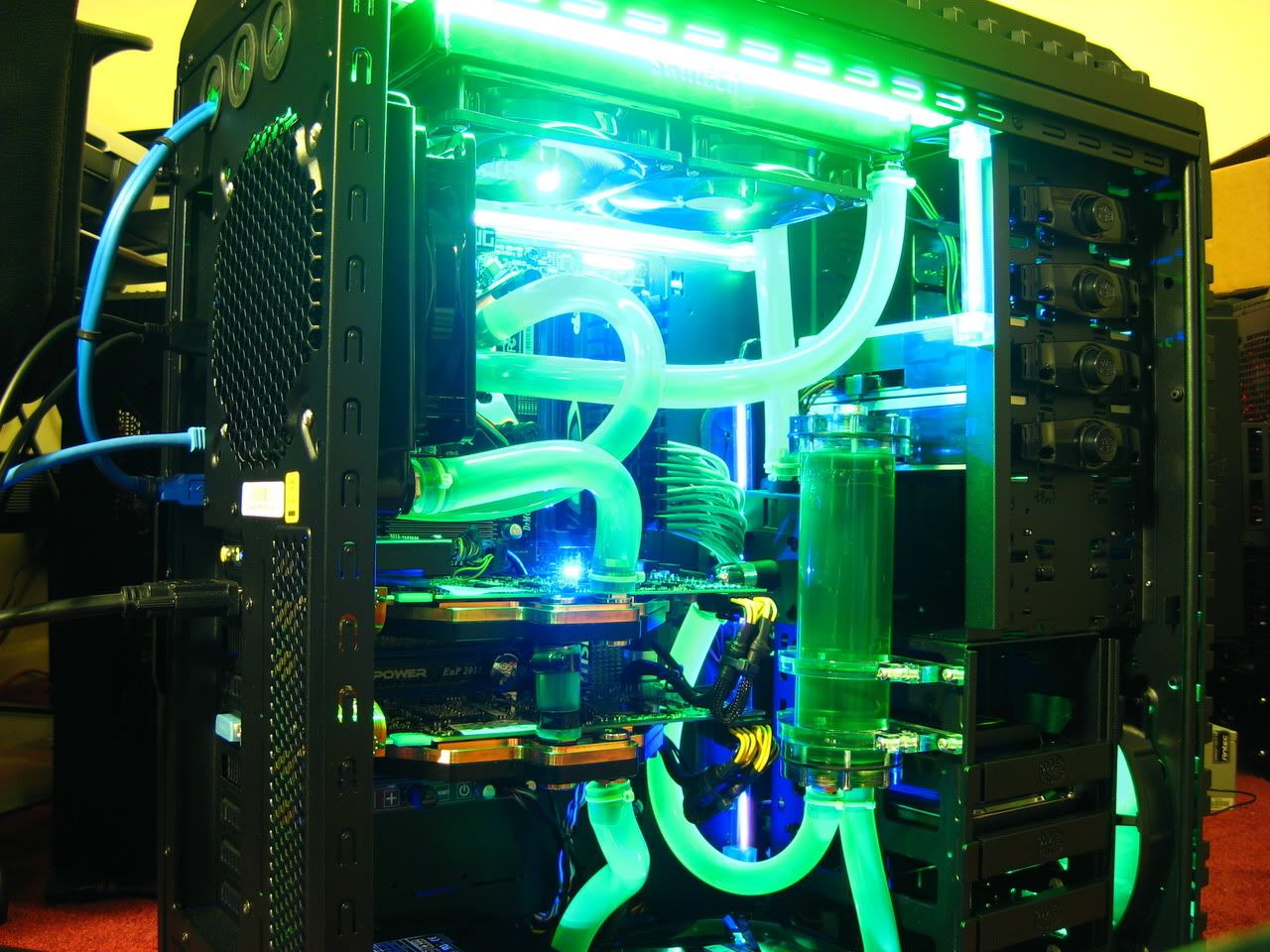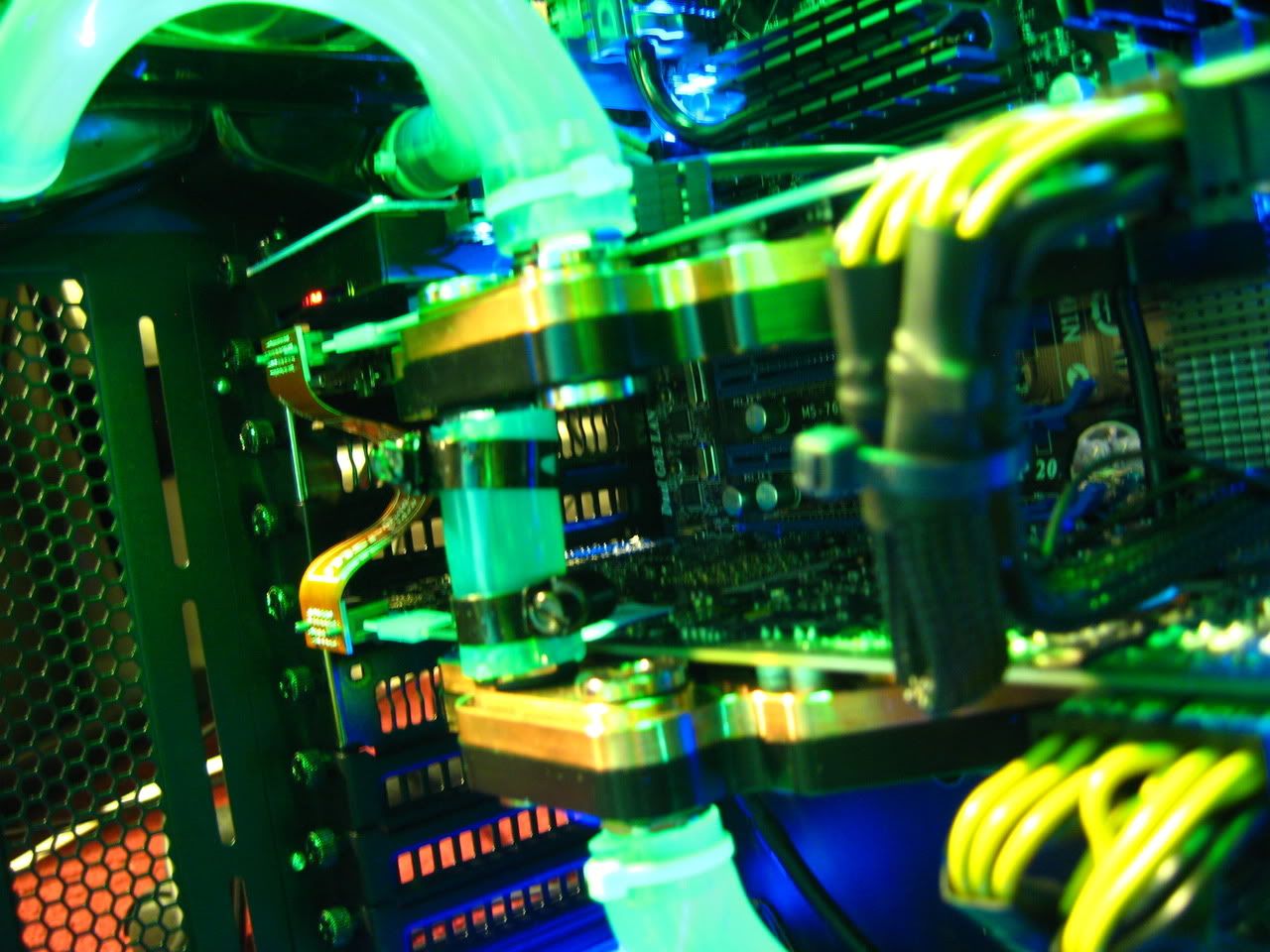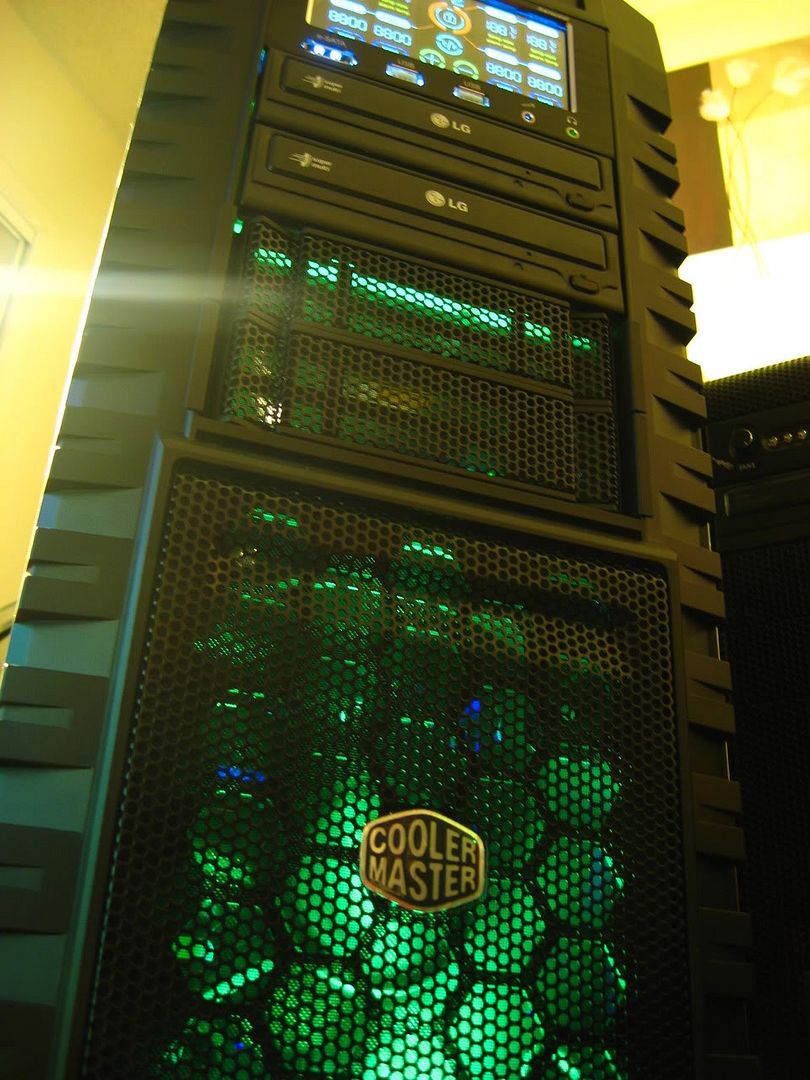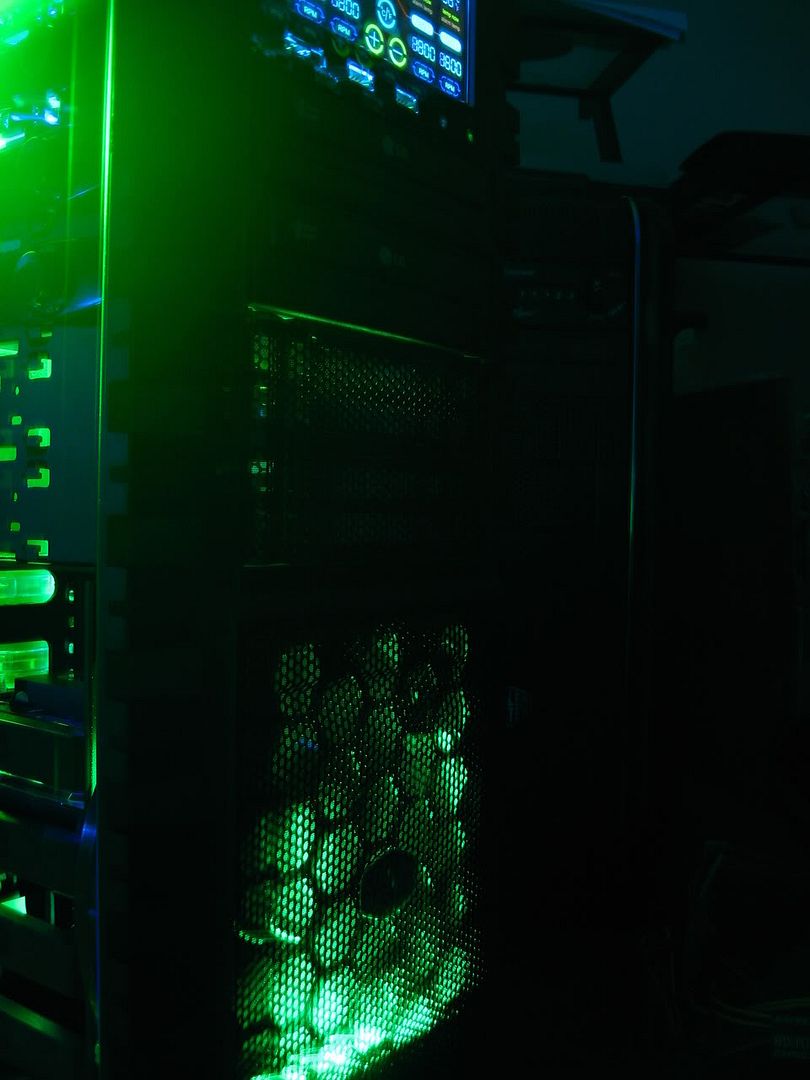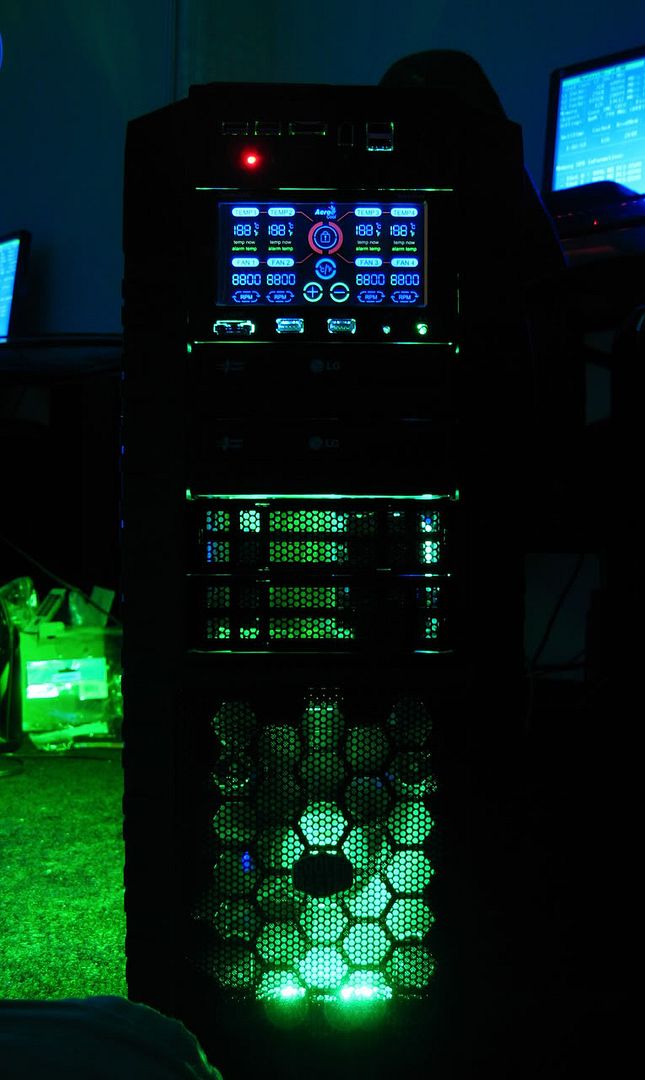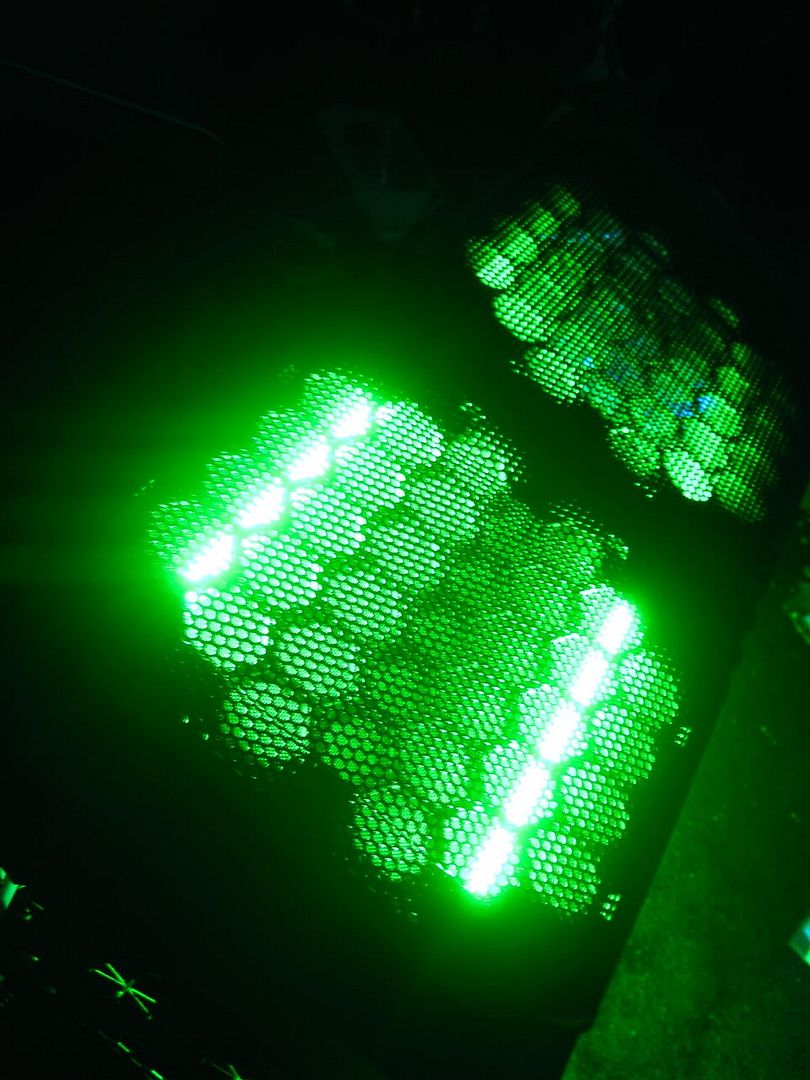 I apologize for the somewhat blurry or not sharp images. These were taken with an old camera and not the one I used to use for my other builds. Hopefully all you will enjoy this latest build I did. Thanks for looking
P.S. It's great being back and posting here again. Hopefully, I will get to start my next build. Currently just waiting for a good case to use